Palettes-Europe.com
European handling standard pallet.
The counterfeit of pallets EPAL
The success of the standardization of the heavy pallets with standard EPAL saw appearing counterfeits manufactured in the Eastern European countries.
Counterfeit of pallets Europe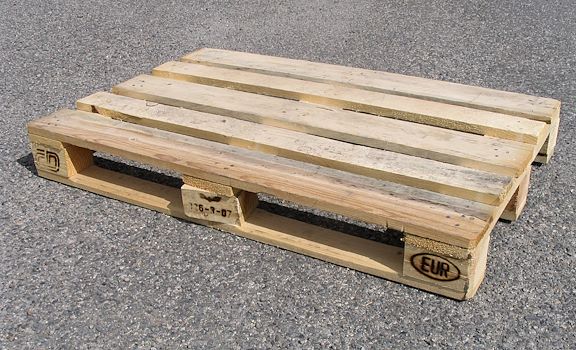 False pallet EPAL
It is not very difficult to recognize a false pallet EPAL: bad quality of wood, approximate assemblies, dice of different sizes, chamfers badly carried out or absent, false logos EPAL / EUR.
False EPAL agreement number
Approximate dice assembly
False DB logo
Beyond the injury caused by the use of trade mark EPAL, the use of such handling pallets does not guarantee a correct routing of the goods, those not having been controlled by an organization certifier and not answering the schedule of conditions of the standard.